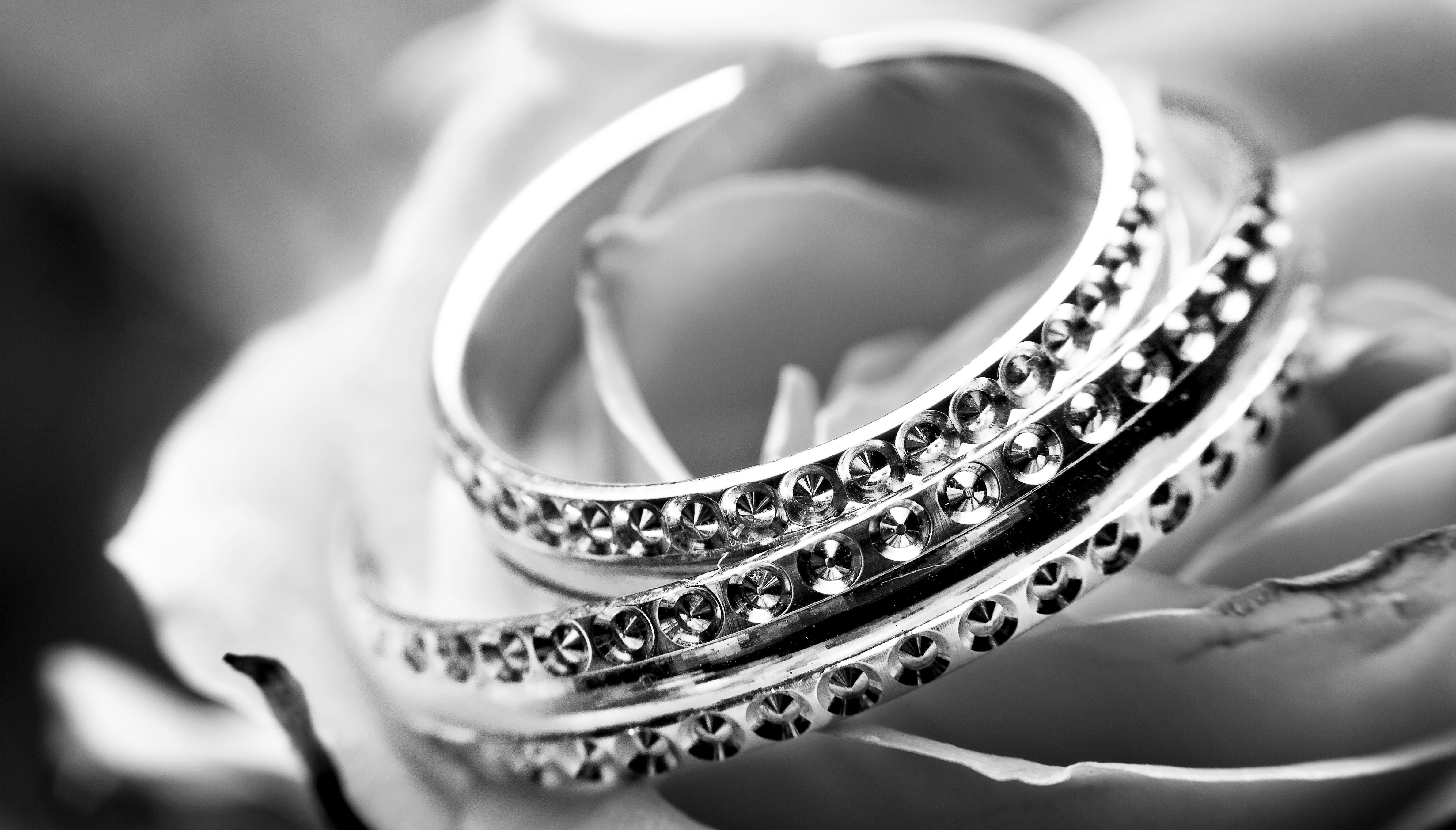 We all have favorite jewels that we have difficulty to leave and that are all-terrain, others that we go out more occasionally so much they are precious in our eyes. In any case, it is important to take care of them if you want to make them last!
We will present to you today the 5 golden rules to keep in mind when it comes to taking care of your silver jewelry.
1. KNOW THE DIGITS
Those sterling silver digits, we mean!
Check the stamp on your jewelry, the indicate their silver content. If your goods have a rating of .950, you will need to polish them regularly. If they have a rating of .925, the material is sturdier and doesn't need as much cleaning.
All of Silverbene's sterling silver jewelry is .925 and should require a little less work than the silver you may have purchased elsewhere.
2. A DRY SILVER IS A HAPPY SILVER
Interesting fact: pure water by itself doesn't damage sterling silver, it is the chemicals and contaminant present that tarnish it.
So, you should avoid as possible your jewelry to be in contact with water and moisture, especially during the hot summer.
3. PROPERLY STORE YOUR JEWELRY
There are three things you can do concerning the storage:
Use an air-tight container: Zip-lock bag is great, but you can also find specialty jewelry bags for a more attractive option.
Keep it in a cool, dark place: as mentioned earlier, heat and moisture accelerate tarnishing. Be sure to keep your silver in a cool, dark place.
Do not store in paper, cardboard, or cotton-filled boxes: these boxes can contain traces of sulfur which will contribute to tarnishing.
4. KNOW WHEN TO TAKE OFF YOUR JEWELRY
Yes, we know how much you love your gorgeous ring or bracelet, and how it can be hard to take those babies on and off again. But, it's critical, and here's why.
Strong chemicals, sulfur, sweat, and chlorine can tarnish and corrode the shine of your silver.
Don't take your chances. Preventative care is always easier than aftercare.
Avoid wearing your silver jewelry during Household chores, or when exercising, showering, bathing, swimming, or doing saunas.
5. POLISH IT PRETTY
Silver is delicate, and, despite our best efforts, it can still get dirty. Fortunately, sterling silver care can be as easy as a fast rubdown.
You will need to use a simple microfiber cloth or special jewelry cloth to clean your goods.
Maintain some long up-and-down strokes to clean the jewelry. Do not use circular motions, as it can actually make the tarnish or dirt worse. Be sure to avoid polishing any part of the jewelry that is intentionally oxidized.
OUR FINAL SAY
In conclusion, keeping your sterling silver clean comes down to a routine attention and care, and professional cleaning appointments. We suggest an annual cleaning by professionals for all jewelry.
Remember that it's easier to prevent tarnish than it is to remove it. If you see tarnish beginning to form, be sure to clean it immediately. Following these steps will help keep your sterling silver looking like new for years to come!